Simba Twist is a 2008 thoroughbred stallion currently standing in southern Ontario Canada at Blazing Colours Farm. He is 16.1+ hands and is a registered Buckskin Sabino. Also dual registered with the Jockey Club and APHA. He is currently in training and should be competing soon. His first season as a stallion was in 2012 so I'm anxiously awaiting to see his foals in 2013.
Pictures as a 2 year old in 2010 from the owners website.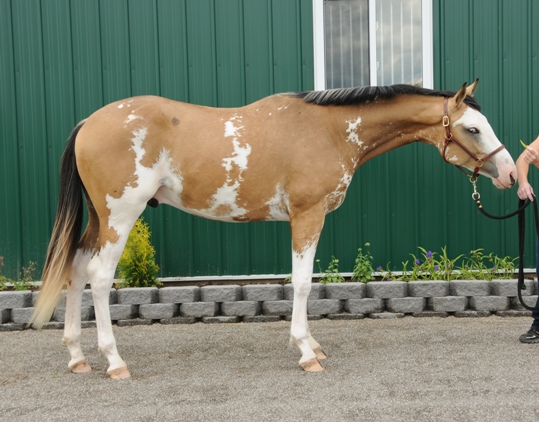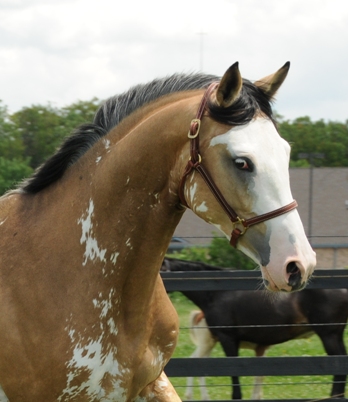 His sire, Sato is a 16 Hand Palomino Sabino stallion that is dual registered with the Jockey Club and APHA. He has been a successful stallion for his owners and was made a Breyer Horse Model in 2010 and attended BreyerFest. Sato is semi retired but still breeds on select mares.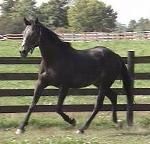 His dam, Erotic Twist is from the family of famed show jumper, Gem Twist. From the Blazing Colours Farm site: "What a fantastic sporthorse pedigree this mare has. Her dams sire (New Twist) was an open jumper and his sire (Bonne Nuit) represented the USET internationally. Bonne Nuit sired many great jumpers one being Hazelwood who was on 6 winning USET & Nations cup teams. New Twist sired Good Twist who was and is one of the greatest open jumpers ever."
Simba Twist has two full siblings: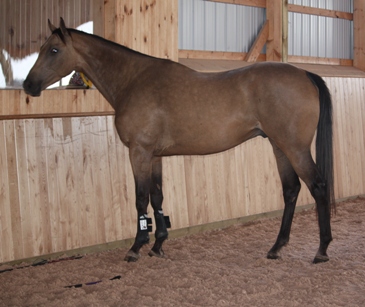 It's pretty obvious that this selection is partially based on color but there's more to it than color. First of all, there is the dam, Erotic Twist. No sporthorse person would ever pass up the chance to breed related to Gem Twist. It's clear the ability of this line has been passed through generations. All three of Erotic Twist's foals at Blazing Colours Farm are athletic and talented. The entire pedigree screams jumper! As far as Simba Twist himself, I believe he is a well proportioned individual and would suit Echo just fine.